Everybody says that the best way to accumulate wealth is to save the money that you don't spend. But how do you save? Do you stash your money under the mattress, or buy a safe and arrange stacks of dollar bills like in the movies? What will you do?
Well here's the best answer, get a savings account. Why do you need a savings account? Because it is safe, and your money accumulates interest due to it. Let's get to the gist of this article then what are the best savings account that you can use to grow your wealth?
The Best Savings Accounts
1. Northfield Bank
If you are looking for the best saving accounts that have a high yield and require only a small amount of cash to set you off, then the Northfield Bank should top your list.
Their platinum account is very user-friendly. The yield from your savings is high, generally around 2.25 percent of the principal amount. Moreover, the starting amount can be as low as $0.001. However, the bank charges $8 per month in account fees if your total account balance falls below $2,500.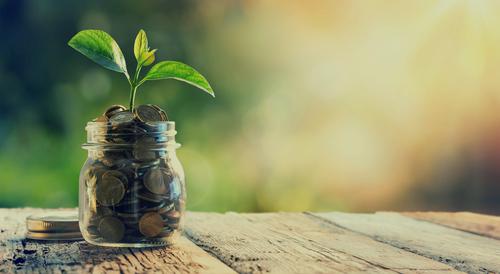 2. Salem Five Direct
The online bank of the Salem Five Community Bank deserves a mention when you're talking about the best savings account.
The APY rate for this saving account is pretty high. To be exact, 2.05 percent is a rate that few banks can offer. However, this account requires an opening amount of $100.
3. Citizens Bank
The online division of Citizens Bank, which was created ostensibly to provide better services to online customers and to ease the banking experience of savers, has been around for quite a while now. It's also among the best online savings accounts you can have.
Despite having no fees, the accounts need a deposit of $5,000 in order to start earning interest at 2.0 percent APY. However, if your balance falls below the benchmark amount, the interest will decrease to a paltry 0.25 percent. For this account, all your banking needs are sorted through their website.
4. Customers Bank
Essentially, this is an Ascent Money Markets savings account, and it offers one of the highest yield rates.
For this account, you need a minimum deposit of $25,000 to start earning interest with rates 2.25 percent APY. Small amounts earn nothing at all. However, the Customers Bank, which is based in Wyoming, charges no monthly fees or fees for falling below the minimum balance either. It is worth the investment.
5. Marcus by Goldman Sachs
This is definitely among the best savings account you will find. It has all the hallmarks and characteristics of the seamless service that Goldman Sachs is known for. The bank's investment in Marcus has certainly paid off. This account is a darling of many savers.
For this account, there are no minimum deposit fees or transaction fees. You can withdraw your savings from anywhere in the world using wire transfer or electronic transfer, as long as you are connected to the internet. The yield rates stand at an impressive 1.85 percent.
6. Ally Bank
Ally Bank is a top choice for many savers and for good reasons too. It need not be said that this is a bank with no branches at all, not in a conventional way!
First, the bank has no requirements on the amount you can have as a minimum balance. For any amount in your account, the same attracts a uniform interest rate of 1.8 percent APY. Secondly, the bank also offers checking accounts along the same lines, which makes access to your account a lot easier.
7. American National Bank
The American National Bank has quite the name in savings, and the online saving option is a huge positive to its portfolio of banking services.
You need a $100 minimum opening balance to kick-start this account. That aside, the monthly fee of $4.00 is low and easy to deal with. The account also comes with a healthy 1.85 percent APY interest rate for your savings, which is quite a respectable rate.
8. American Express National Bank
No mandatory minimum balance, no monthly fees and no stress over your savings, that is what the American Express National Bank is all about.
An APY rate of 1.80 percent is not too bad, and the fact that deposits of up to $250,000 dollars are insured by FDIC is a huge plus. It has no monthly fee charged and no fee for you to open an account. The only downside is the fact that you will have to fund this account within 60 days of opening it.
9. Barclays Bank
You can't talk about the history of British Banking without talking about Barclays, one of the oldest British Banks. Three hundred and twenty-five years in the banking industry means that each service has been refined to meet your needs, and the Barclays savings account certainly doesn't disappoint.
Barclays have savings accounts with rates that are extremely competitive. With an APY of 1.85 percent, you would have no reason to complain about your savings interest at all. Moreover, the account for the American market has no deposit fees, no minimum balance, and no transfer fees. You can always rely on the history of safety and trust that comes with such age.
10. Synchrony Bank
Like most online savings accounts, Synchrony Bank is a lot more flexible and responsive to your needs. The account requires no minimum balance, no monthly fees and has a healthy 1.85 percent APY. Throw an ATM into the mix of things and you have an account everyone needs to have. It is rather unfortunate that the account comes with no app, and the digital experience is not so inspiring.
The Final Word
We all agree that you need a savings account to keep your money safe, and to accumulate some interest for future use. But when you come to choose the best savings account, then choose only the best rates and the best services. That's pretty much what the list of ten banks is all about!
Watch the following video for more insight.